8 Invisalign HACKS every aligner wearer should know!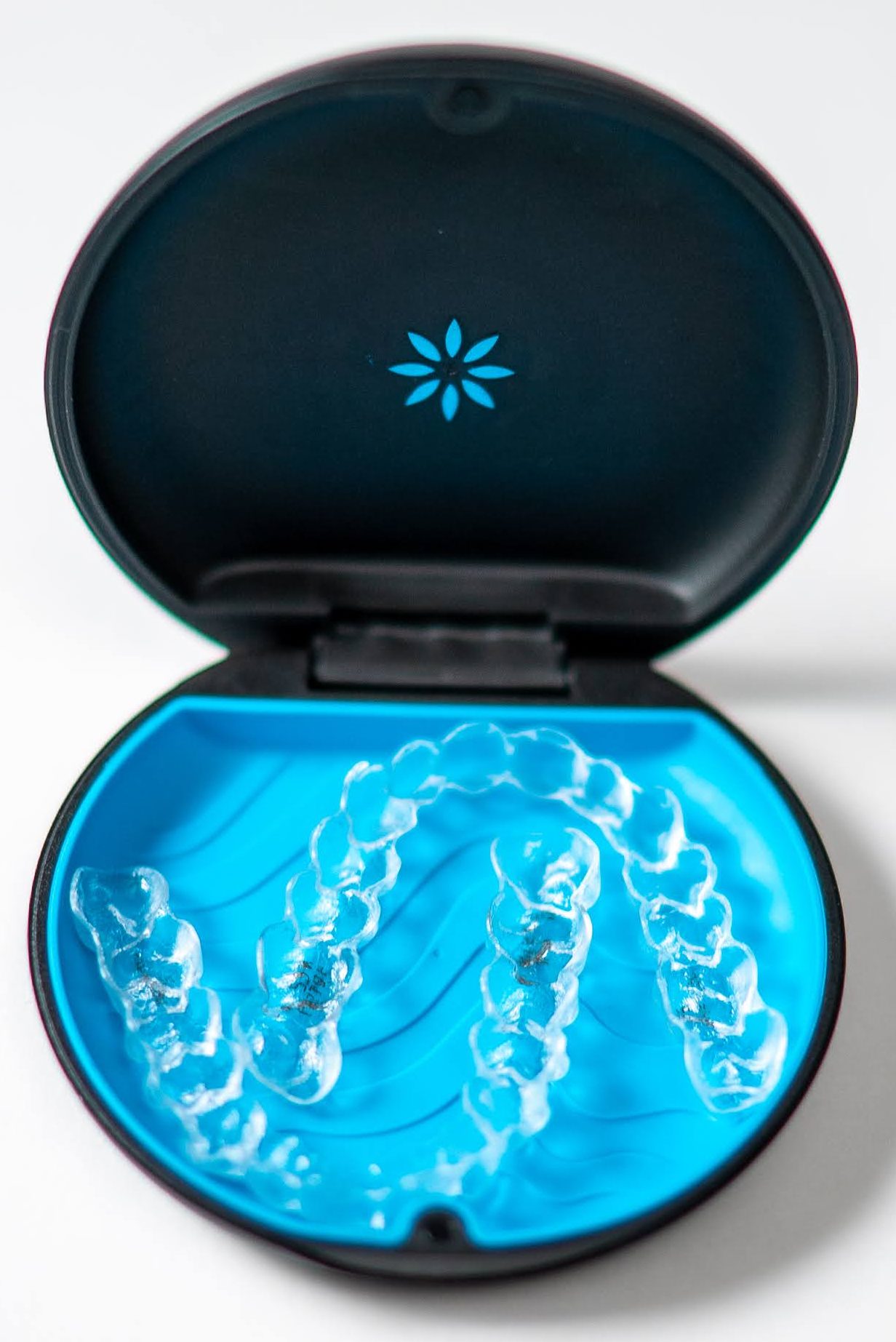 Hack #1 – Your Invisalign Case
Your Invisalign Case IS YOUR FRIEND. Keep it in your bag, in your pocket, in your hand, anywhere and everywhere! There's nothing worse than wrapping your aligners in a napkin when you're eating and it being thrown in the garbage. Trust us, it happens ALL the time! Pets also love to use aligners as a chew toy, so keeping it safe in a case is important.
Hack #2 – A Good Nail File
Sometimes new aligners can come with unexpected rough edges since they are 3D printed in a lab. These areas could become irritating to your mouth. Smooth down that sharp spot with a new nail file and you're good to go!
Hack #3 – Switch Before You Sleep
Switch to your new aligners before you go to sleep! It's better having your new aligners in for 8 hours straight whilst you sleep vs. in and out throughout the day. This gives your teeth ample time to settle into their new aligner and position through the night which in turn decreases discomfort and allows for better tracking!
Hack #4 – Emergency Dental Travel Kit
Keep an emergency dental travel kit in your bag or car. It's so important to put clean aligners on clean teeth. We want you to try to brush your teeth after each meal, but it is important too that you at least rinse thoroughly and remove any food that may be stuck in your teeth before putting your aligner's in.
Hack #5 – Timing Is Key
We stress you wear your aligners all the time, only removing to eat and brush. The best way to continue tracking on time and get the best results is to shoot for 22 hours a day wearing your Invisalign. Try and batch snacks rather than eating throughout the day. Rather than taking aligners out to drink teas and sodas, switch to drinking plain water. You'll be able to keep your aligners in AND stay hydrated!
Hack #6 – Soak and Brush
Soak your Invisalign in retainer cleaning crystals every few days to refresh your aligners. Brushing your aligners each night keeps them clean and removes bacteria.
Hack #7 – Chewies Are Your Friend
Chewies may seem a little weird, but they make a big difference in how your teeth track within your aligner. Be sure to chew on chewies for at least a minute each time you put a new aligner in, and for the first few days if it is still a bit tight. This allows the aligners to seat down fully and move the teeth most efficiently.
Hack #8 – Use Your Team
We are here for you every step of the way! Any questions or concerns just give us a call: Troy (518)274-4322 or Ballston Lake (518)400-1200.